Canon Full-Frame Cameras List
The full-frame cameras are getting ever more popular. Canon is the undisputed leader in the photography equipment manufacturing and offers plenty of digital cameras with full-frame sensors. Most of the full-frame cameras produced by Canon are traditionally digital single-lens reflex cameras (DSLR). However, recently Canon launched several mirrorless full-frame cameras that are smaller and lighter than the DSLR counterparts.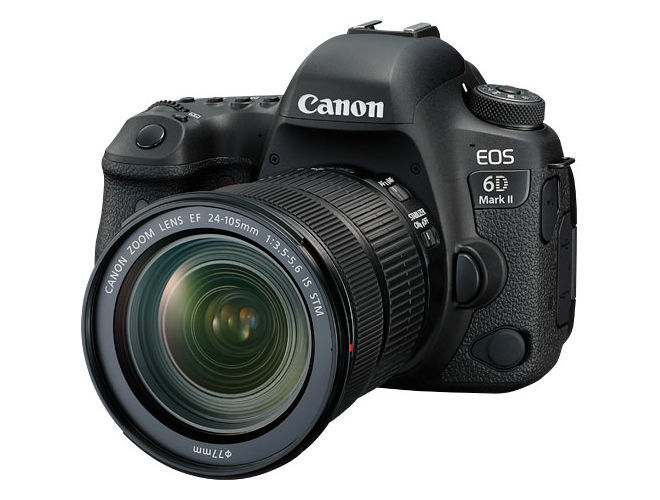 Canon EOS 6D Mark II
Full-frame digital cameras use a sensor of the size of the 35 mm film, that is 24 x 36 mm. Compared to cameras with smaller sensor size, full-frame cameras usually perform better in the low light conditions and can produce a better bokeh effects. Aside from these advantages, full-frame sensors often contain more megapixels than smaller crop sensors. More megapixels allow to produce bigger printouts. Often full-frame cameras are used by professionals, semi-professionals and by some ambitious amateurs.
Below is the list of all ever produced by Canon digital cameras with full-frame sensors. The list is sorted by release dates of the cameras – the latest cameras are listed first.
Canon EOS RP (mirrorless)
Canon EOS R (mirrorless)
Canon EOS Ra (mirrorless)
Canon EOS 1D X Mark III

Canon EOS 1D X

Canon EOS 5D
Canon EOS 1Ds
This article is being constantly updated, but if you discover a mistake or know a camera model that is missing, then please let me know about it in the comments section below.