What Is .TOP (Dot TOP) Domain?
This article was initially posted as an answer to the question "What is .top domain?" at Quora.
.TOP (dotTOP) is a generic top-level domain, officially delegated in the New gTLD Program of the Internet Corporation for Assigned Names and Numbers (ICANN) on August 4, 2014. The extension is managed and operated by the .top registry, and can be registered by anyone since November 18, 2014.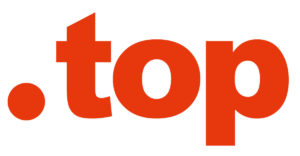 Advantages of .top domain
Here are some advantages of domain names with the .top extension:
.top domain has still a lot of vacant space for keyword and naming possibilities, where opportunities with the most popular TLDs like .COM or .NET are very scarce.
.top TLD has a relatively good USABILITY. By usability I mean 3 things: memorability, length and keyboard travel distance.

.top is memorable and has a positive association. It's a natural choice for an online project or a product, which is striving for the best and not stopping until it reaches the top.
.top is SHORT (compare e.g. to .online).
.top has a small keyboard travel distance, meaning that the letter keys "T", "O" and "P" are located close to each other on an English keyboard and are arranged all in one direction, from the left to the right. That allows allows typing of the domain an a keyboards really smooth.


.top is a generic TLD, similarly to .COM or .NET, what is a big advantage for generic world-wide targeted websites. In the recent years a lot of webmasters have started to (ab)use country code TLDs like .co, .io, .me or .cc for non-geotargeted purposes mainly because of the scarcity in the .COM and .NET domain spaces. This decision makes those domains dependent on the regional authorities of those countries, whose policies may change with the times and even become more restrictive. Additionally, using a gTLD tells to search engines that the website is not geotargeted by default and intended for a broader world-wide audience.
.top domains are cheap to register and cheap to renew. The registration fee starts from $1–2 and the renewal fee starts from $4–5.
Is it safe to use .top domain?
Generally speaking, it is safe to register and use any of the top level domain names, like .top, .net or .com. The only thing that you might want to consider is a "spammyness" of a domain space.
SpamHaus indicates that nearly half of the registered .top domains are used for abuse like spam, malware and alike. For example, .com spammyness is rated at 8.4% (8.4% of the sites in this domain space are bad) and .net at 15.9%.
Still, in my opinion .top domains don't have a negative perception among users and this TLD is safe to use security and reputation wise.
.top (dot TOP) domain popularity
It is worth to mention that .top domain space is THE most popular domain extension among all new generic TLDs, attributing to currently ~14% of all registered new gTLDs. Almost half of all registered .top domains are currently parked.
Here is a small selection of some websites in the dotTOP domain space:
All in all, .top is a good choice if all other established gTLDs are occupied.
---
About the Author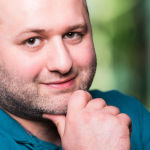 Karen Tamrazyan is an entrepreneur, open-source advocate and web & mobile apps developer. In his free from work time he finds joy and happiness in every little thing together with his family and friends. Karen is a passionate blogger and author, who is eager to learn new stuff and share his knowledge.